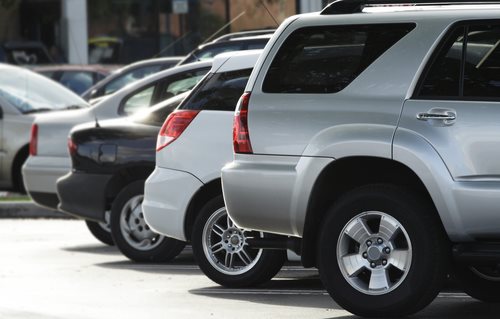 The US Attorney's Office for the Eastern District of Virginia announced on November 2, 2012 that Freweyni Mebrahtu from Sterling, Virginia pled guilty to stealing around $400,000 of parking fees at the Smithsonian Institution's Seven F. Udvar-Hazy Center.

Mebrahtu was arrested on August 4, 2012 by FBI agents and Smithsonian Office of Inspector General officers. She faces up to 10 years in prison, and she is scheduled for sentencing on January 18, 2013.

Mebrahtu admitted that she was a full-time employee of Parking Management Inc (PMI) from March 2009 to July 2012. The parking lot gets a large amount of business because the Steven F. Udvar Center is an annex of the National Air and Space Museum. The parking is capable of fitting up to 2,000 vehicles.

Starting in October of 2009, Mebrahtu admitted that she began to steal the $15 entrance fee for thousands of visitors at a time. She achieved the theft for so long two different ways. For one, she would reach under the counter of the attendant's booth and unplug the vehicle counter. Secondly, she wouldn't give the customer a serial ticket for display in the windshield if she stole their entrance fee.

Mebrahtu further admitted that she talked with other attendants on how to steal money from PMI. She also told authorities that she gave some of the stolen money to the location manager for the parking lot.

Mebrahtu stole thousands of dollars every week for three years and never got caught. She is now the second PMI attendant to plead guilty this year. Another attendant, Meseret Terefe from Spring, Maryland, pled guilty on September 28, 2012.

Assistant U.S. Attorney Jasmine Yoon and Special Assistant United States Attorney James McDonald were in charge of the prosecution.

Source: Federal Bureau of Investigation
Comments
comments